Event: Borough of Barnsley Swimming Club Christmas Sprint 2022
Date: Saturday 10th December 2022
Venue: Ponds Forge, Sheffield (50m)
Ages as at 10th December 2022
Welcome from the BOBSC Events Team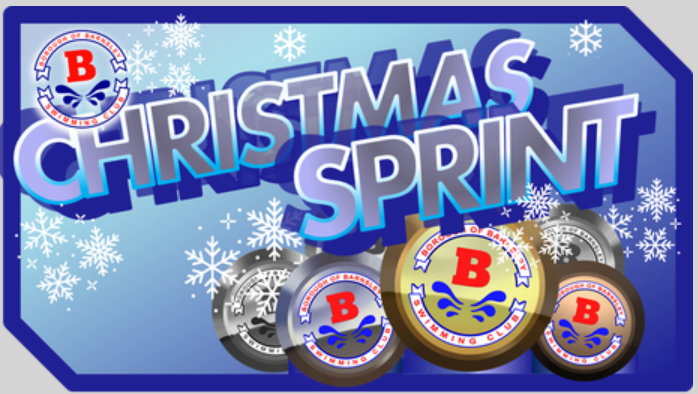 As meet co-ordinators, we would like to invite Bradford Swimming Club to the Borough of Barnsley Swimming Club's Annual Christmas Sprint Meet. The event is to be held on Saturday 10th December 2022 at Ponds Forge International Pool, Sheffield.
This year`s format will follow our previous Christmas Sprint meet being an A&B graded gala with
200m Individual Medley, and 50m and 100m events in all strokes. Events are open to all age groups.
Medals will be awarded for the top 6 swimmers in each age group in both A&B categories.
Entry per event: £6.50
Schedule of Events
Session 1 – Warm up 8am
Start Time – 9am
Event 101 – Girls 200m IM
102 – Boys 100m Backstroke
103 – Girls 100m Butterfly
104 – Boys 100m Breaststroke
105 – Girls 100m Backstroke
106 – Boys 50m Butterfly
107 – Girls 50m Breaststroke
108 – Boys 50m Freestyle
109 – Girls 50m Freestyle
Session 2 – Warm up TBC
Start time - TBC
Event 201 – Boys 200m IM
202 – Girls 50m Backstroke
203 – Boys 50m Breaststroke
204 – Girls 50m Butterfly
205 – Boys 50m Backstroke
206 – Girls 100m Breaststroke
207 – Boys 100m Butterfly
208 – Girls 100m Freestyle
209 – Boys 100m Freestyle
Cut of times are below for your information.
Entry to the gala through Bradford Swimming Club has now closed.