Event: A&W Gala 2
Date: Saturday 15th April 2023
Time: 6:00pm
Venue: Aireborough Pool, Guiseley, Leeds, LS20 9BT
Individual entries: £2.50
Spectator Tickets: £2.00
Spectator tickets to be purchased on the night
Airedale & Wharfedale Galas are a series of galas run throughout the year.
5 galas for individual swimmers followed by 2 team galas, club against club!
This is the 2nd gala in the 2023 series, previous results for A&W galas can be found on the Results page.
Clubs affiliated to this gala series are...
Aireborough Swimming Club
Bingley Amateur Swimming Club
Bradford Swimming Club
Bradford Dolphin Swimming Club
Ilkley Swimming Club
Kippax Swimming Club
Skipton Swimming Club
Each gala has 2 individual swims available, 1 in your specific age group and an open swim. You may also be picked to represent Bradford SC in the teams races!
There are medals for 1st to 3rd in each race and ribbons for 4th - 6th.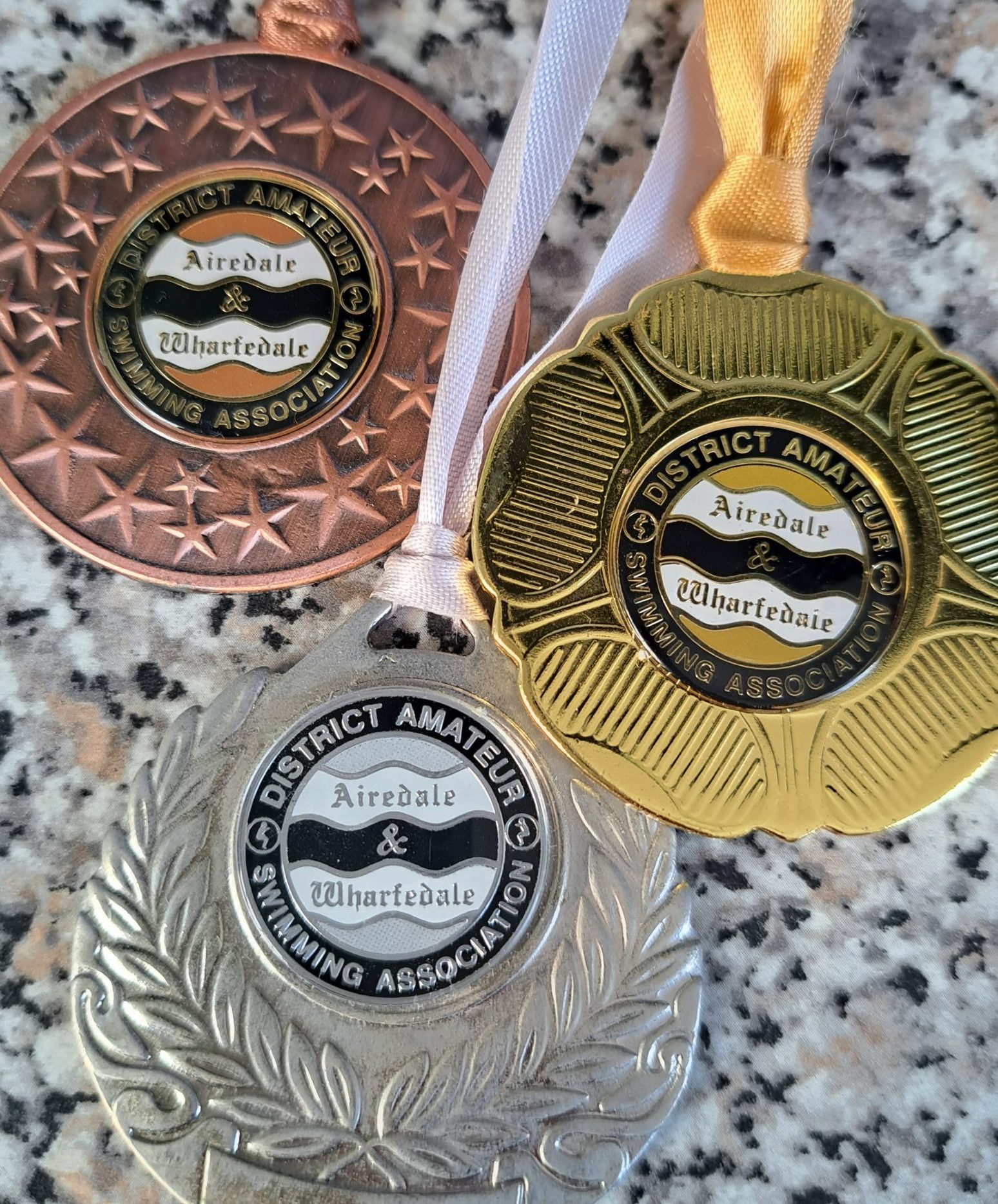 Schedule of races for the series can be found here and do not change year on year.
These series of galas are a perfect opportunity to be your first gala, to use the skills you have learnt in training to start your racing and gain lots of confidence to work towards entering the bigger meets.
To enter the gala, entry details are on Swim Manager